CONTINUOUS MIXER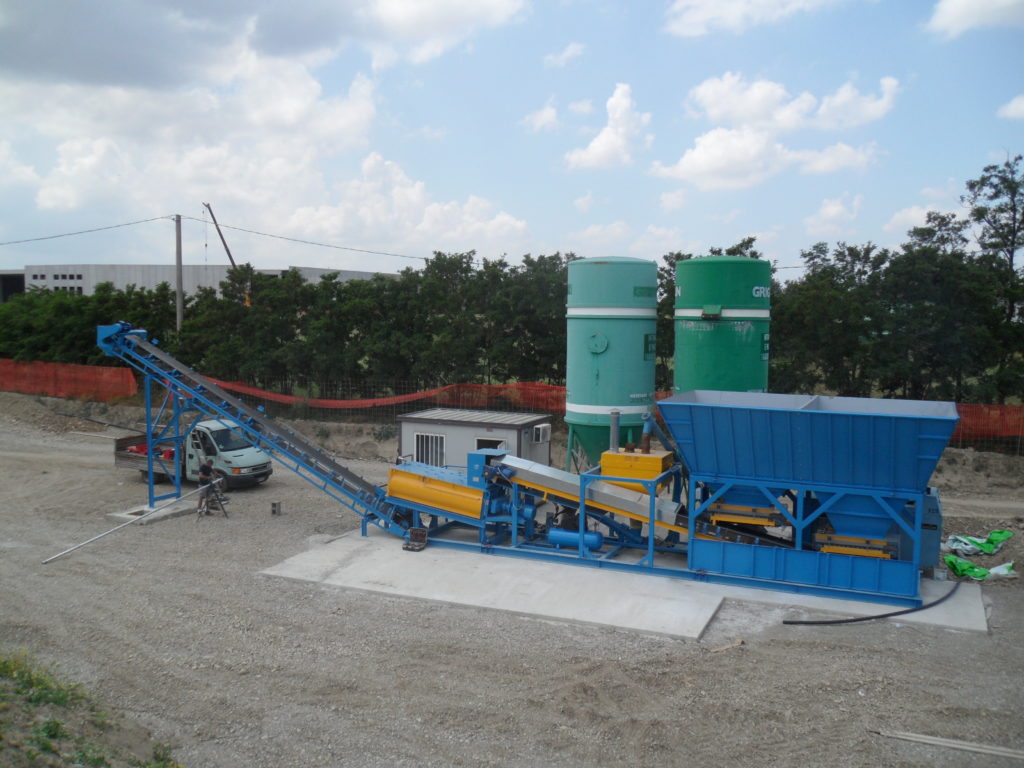 PERFORMANCE
The use of high-performance continuous mixers can achieve production levels in the order of up to 500 tons per hour.
DEPENDABILITY
AII our plants are designed, manufactured and installed with the fundamental aspect of achieving intensive production for long periods, exceeding standard construction site expectations.
MOBILITY
The compact design allows easy transportation of the plant by using a loading crane and trailer truck.
COMPACTNESS
Our RCC plant has been designed to minimize external dimensions. In a configuration with hopper and belt assembled in line, the maximum length of the system will be under 100 feet.
SPECIFICATIONS
| Capacity | Unit of measure |
| --- | --- |
| PRODUCTION | Up to 500 ton/hr |
| AGGREGATE BINS | 2 to 8, typical |
| AGGREGATE STORAGE | 15 to 180 m3 – 19 to 235 yd3, typical |
| CEMENT STORAGE | up to 160 m3 – up to 210 yd3, typical |
| TYPE | horizontal |
| ADMIXTURES | up to 4, typical |
| FEEDING SYSTEM | conveyor belt |
| MIXER TYPE | continuous |