CONTINUOUS MIXER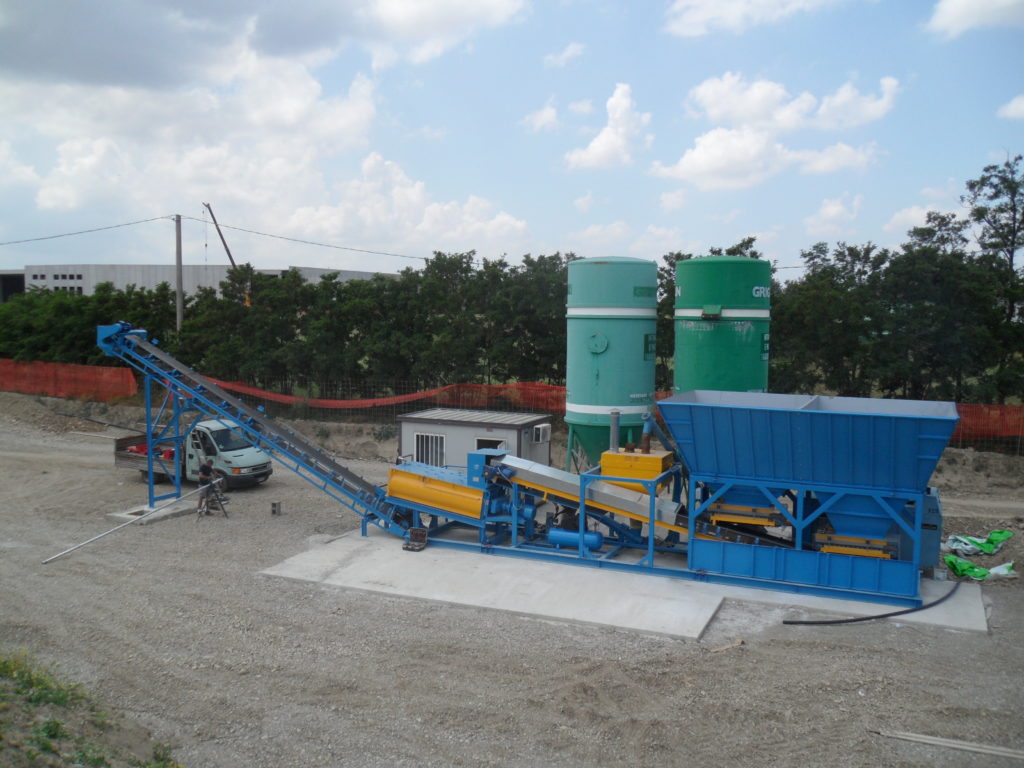 PERFORMANCE
The use of high-performance continuous mixers can lead to hourly production in the 500 tons order.
DEPENDABILITY
AII our plants are designed, manufactured and installed taking into account this fundamental aspect; assuming an intensive production for long periods. Even beyond normal construction site needs.
MOBILITY
The compact design allows an easy outplacement of the plant through the use of a crane and trailer trucks.
COMPACTNESS
Our RCC plants have been designed to contain external dimensions. In a configuration where hopper and belt are assembled in line, the maximum length of the system will be less than 100 feet.
SPECIFICATIONS
| Capacity | Unit of measure |
| --- | --- |
| MAX PRODUCTIVITY | Up to 500 Ton/hr |